i

MAS 360TM
MINI-OPEN, MICROSURGICAL 360 FUSION PROCEDURE FOR THE LUMBAR SPINE
iMAS 360™ is a mini-open, microsurgical TLIF procedure that integrates advanced implants and instrumentation into the surgical workflow
iMAS 360™ allows for anterior and posterior fusion, decompression, and instrumentation through a small midline skin incision
iMAS 360™ features the MOSS 100® modular pedicle screw system, the TELIX K® steerable titanium interbody system and the DELTA XS® pedicle screw shank based retractor system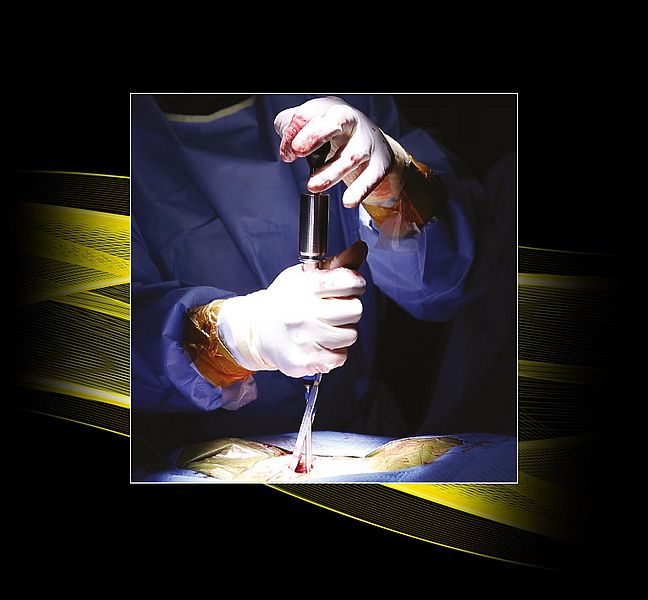 PUBLICATION OF INITIAL CASE STUDY
Evaluation of the safety and feasibility of a new interpedicular microinvasive surgical
technique (iMAS) for transforaminal lumbar interbody fusion (TLIF).
European Spine Journal
November 2019, Volume 28, Issue 11, pp 2660–2758
14th Annual Meeting of the German Spine Society
More information can be found here.
The following information is intended exclusively for health care professionals.
Pedicle Screw System
Screw shank first technique optimizes visibility and surgical field
Standard and reduction polyaxial heads
Innovative instrument docking feature
Friction Fit® allows temporary adjustment of the polyaxial screw heads for rod introduction
Square thread set screw
Low profile + small diameter polyaxial head
70° polyaxial motion cone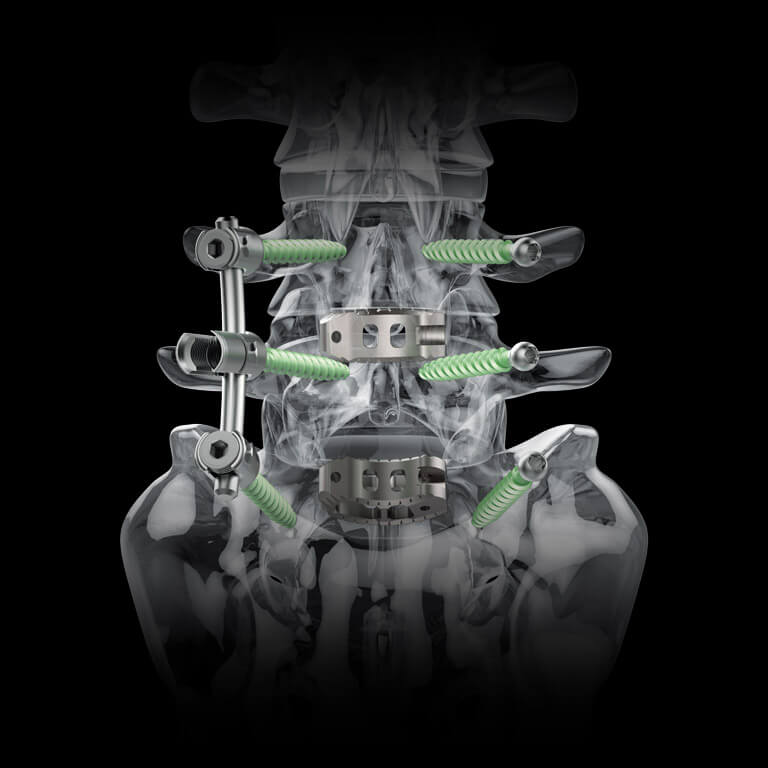 Steerable INTERBODY SYSTEM
Steerable titanium banana TLIF cage
Roughened titanium surface featuring proprietary XRT® Technology
Robust interface of implant and inserter
Bullet-nose design allows simplified entering
Angulation function supports exact positioning
Radiographic groove for lateral view and openings for A/P view
Lengths 28mm I 32mm I 36mm
Heights from 7 to 17mm
Parallel and 5° lordotic profile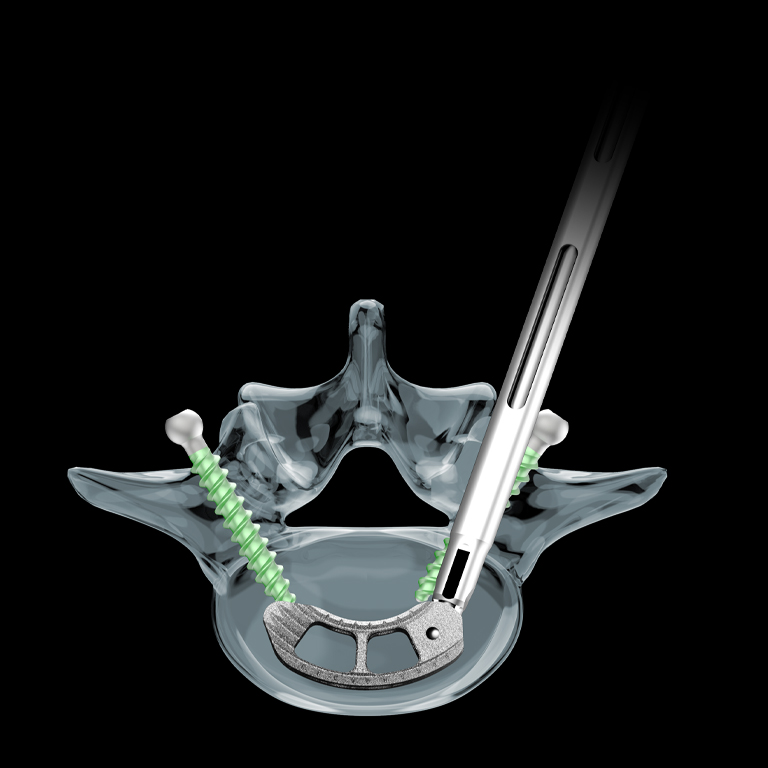 RETRACTOR SYSTEM
Pedicle screw shank based retractor for iMAS360TM procedural solution
Improved surgical field and intraoperative versatility
Optional distraction of disc space at any point of the procedure
Attachment of retractor in clearly defined, simple steps
Cranial and caudal blades are attached onto the screw shanks in-situ after screw shaft insertion
Cranial/caudal blades can move in sagittal plane allowing for variable angles of access
3rd blade for medial muscle retraction and optional 4th blade for lateral muscle retraction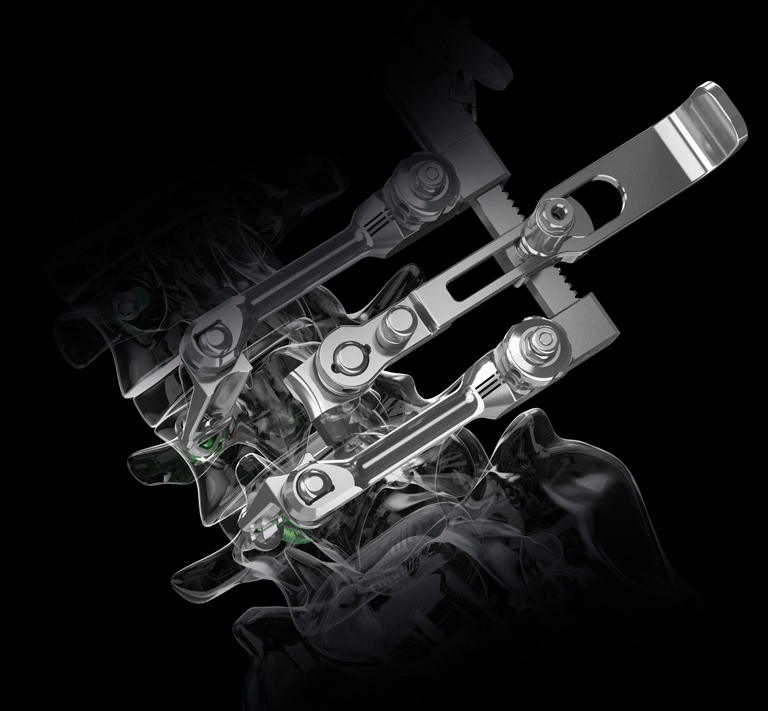 For more information about
Biedermann Motech please visit:
Contacts
E-mail: service(at)biedermann.com
---
Germany


Phone: +49 7720 8510 0

Switzerland


Phone: 00800 8510 0800

United Kingdom


Phone: +44 207 947 9525

United States Of America
Phone: +1 866 622 6082
---

Social Media